Learn, share and contribute by joining the VTEDDY community.
Our community is involved in developing applications that permit to improve the quality of the daily job activities. Our goal is giving to the organizations (profit or no profit) a better way to arrange the team activities reducing the wasted time to those value-added.
VTEDDY is a business mail application, based on VTECRM, that permit to manage better the main business processes related to the customers, partners, vendors activities and the internal team by a better way to manage the mail communication.
If you are interested helping us into this mission, you can:
– create new modules free or business
– translate vteddy in your language if is not supported and localize the application
– reporting a bug
– writing guide and documentation
If you want to support us in this or in other activities you can fill the form in the right of the page,
specifing the arguments that you are interested for.
This is the list of our community service:
Thanks for your support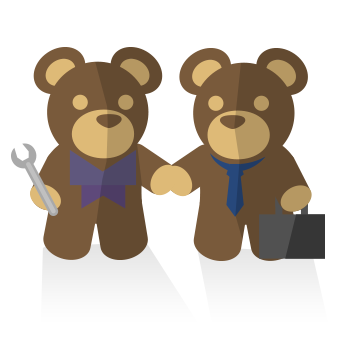 Contact us