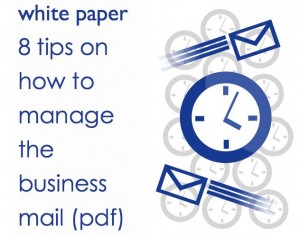 The emails have been introduced since 1971 with ARPANET, have become the main tool of communication between companies, so that it is estimated that every day are sent for work over.
Today the number of emails (business email account) are 929 million and is expected to grow by 5% over the next 4 years to 1.1 billion in 2107!
Read this white paper to know more about the business mail mananging. Click on the image, to download the PDF.